Do you ever dream about what it would be like to fish in one of the top fishing destinations on the planet? To cast a pole in the electric blue ocean water while surrounded by beautiful, vast mountain ranges, jaw-dropping landscapes, and ever-so-abundant wildlife? Enough dreaming; you have found where dreams come true! Rise and shine and breathe in that crisp Alaskan air. We're so happy to have you here in Gustavus at the Alaskan Anglers Inn, but you better get a move on! The vans are departing to take you down to the dock for the Alaskan fishing trip of your lifetime.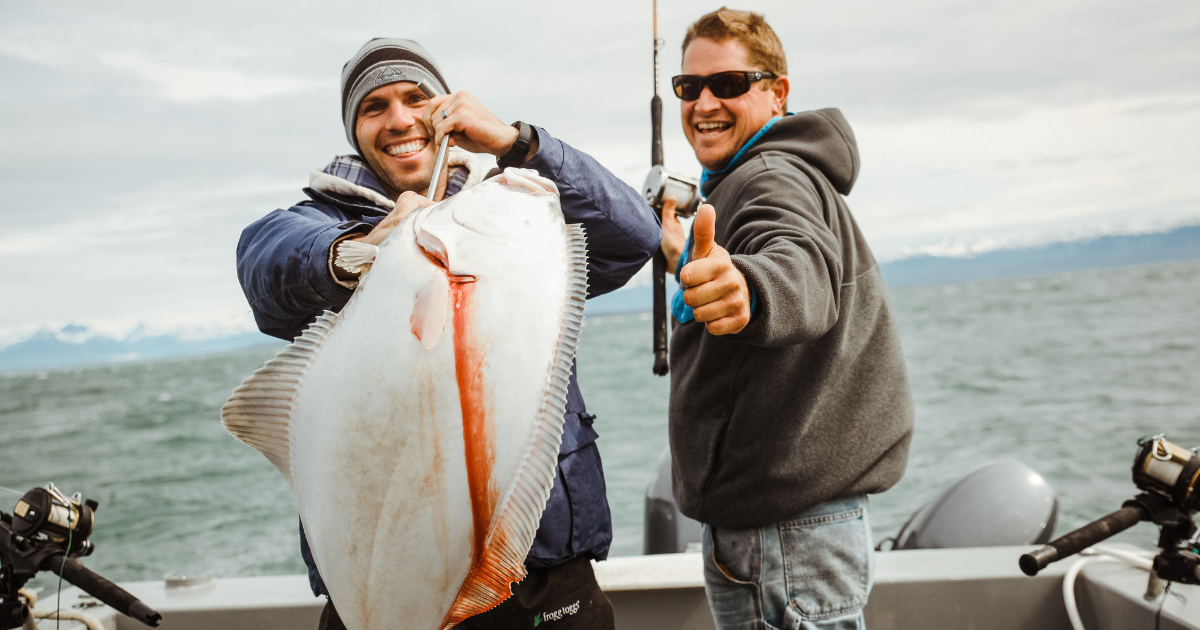 Preparing for Your Alaskan Fishing Trip
You are headed to Alaska, but you have nothing planned? You haven't researched the best-hidden fishing spots, you have no idea what will get the fish to bite, and you don't even have a fishing pole with you! Relax; there's no need to stress. We're not just your lodge; we're also your tour guides.
Sit back and begin your morning with a fresh cup of coffee alongside a piping hot breakfast cooked for you by our very own chefs. Pack a lunch at our sandwich station, complete with fresh-cut produce, meats, and cheeses. Once you're all set, it's time to load up the vans. With a quick trip to the dock, one mile from the lodge, it's time to meet the crew. Upon your arrival, you'll be immediately greeted by your best friends for the day, our expert fishermen. We'll show you around the boat, give you a few quick pointers and then head out along the massive 6,640-mile Alaskan coastline.
Fish On!
As home to some of the most incredible sport fishing waters in the world, it's no secret why fishing lovers from all over the globe travel here hoping to catch the fish of their dreams. Our professional anglers curate a personalized fishing trip for you and the experience that you wish for. Here in the great Alaskan Southeast, the possibilities are endless. You can expect to catch:
Alaska Halibut
King Salmon
Sockeye Salmon
Ling Cod
Dolly Varden
Black Sea Bass
Coho Salmon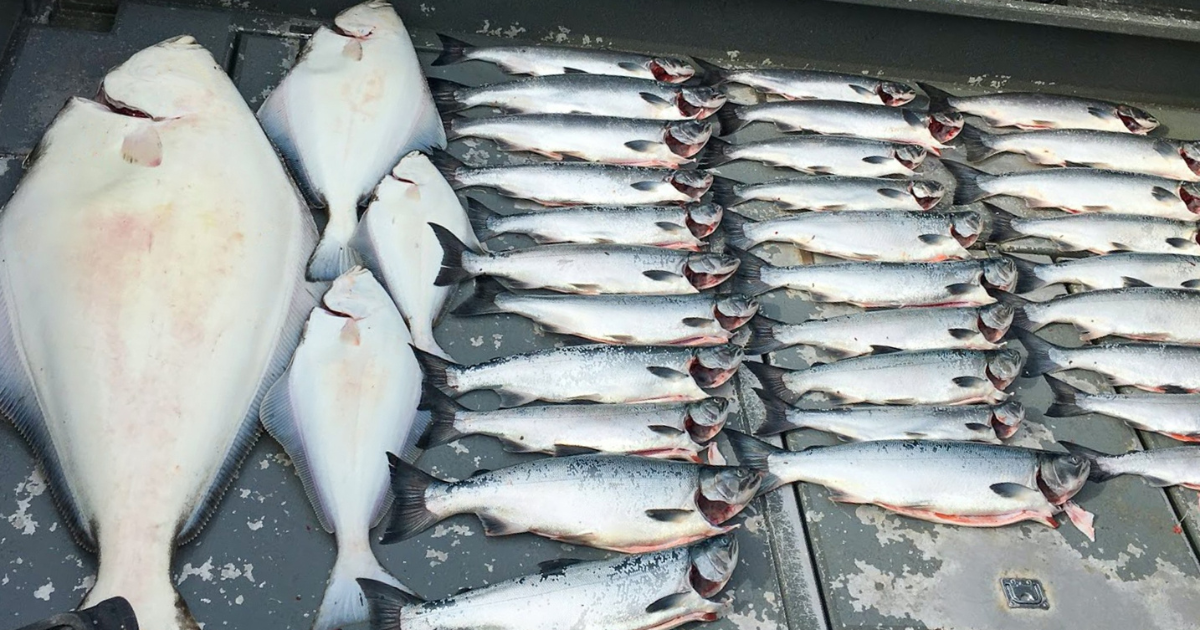 With the help of our expert fishermen, experience a rush like no other after reeling in one 40-pound Alaskan Halibut after another. As you fish, take in the breathtakingly beautiful views of Gustavus, and experience Alaskan wildlife and amazing marine life that can only be accessed by an Alaskan boat ride.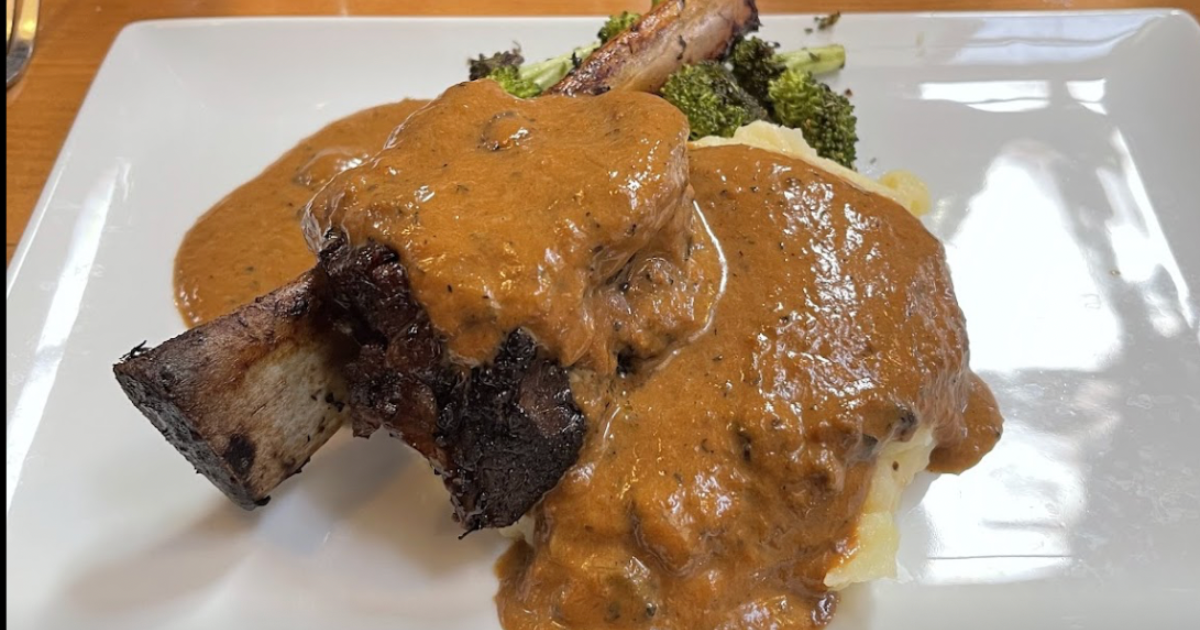 Dinner Prepared Just For You!
After a successful day on the ocean, it's time to head in for a delicious, hearty dinner prepared by our gourmet chefs. On the menu tonight, Chef Monty dished up two racks of lamb over savory garlic mashed potatoes, alongside steamed broccoli, smothered in a rich, creamy sauce. Paired with your mouth-watering dinner, enjoy a glass of red wine in company with the striking views of the Alaskan skyline. After a full Alaskan day, wind down with one of our many guest amenities, including our:
Lodge Game Room
4 Hot Tubs With Fire Pit
Dining Hall
Lodge "fat" Bikes
After relaxing, be sure to get a good night's rest in our private lodge bedrooms to prepare yourself for another full day of Alaskan sport fishing, panoramic views, and unforgettable memories.
Your Alaskan fishing trip of a lifetime is waiting for you! Quit dreaming and book your trip with us today through our All-Inclusive package.